June 10th - Rhyme & Unreason at Light Club Lamp Shop
First off, this is a truly bad-ass flyer, right here: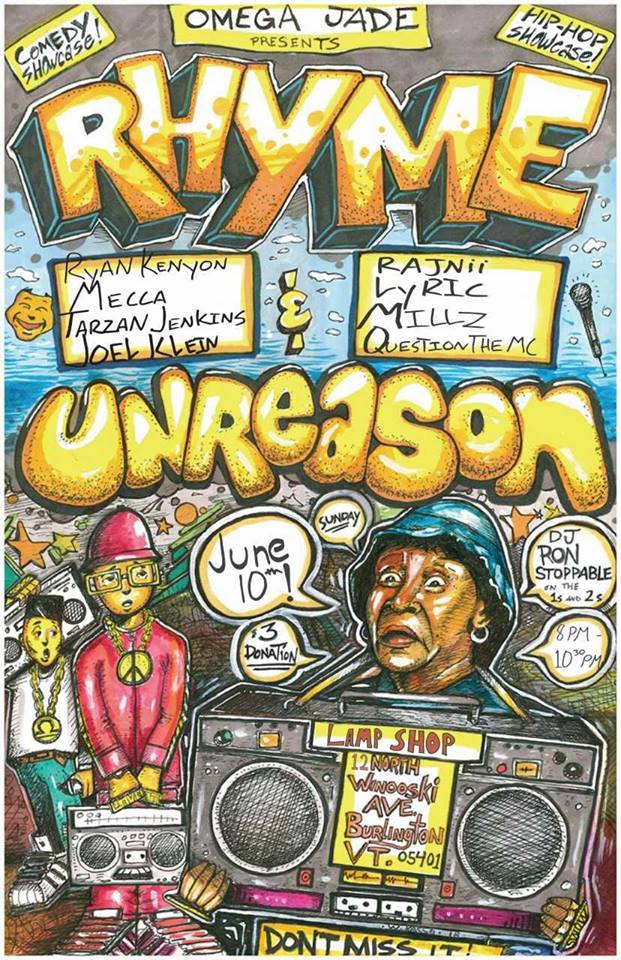 With functional art like this, I don't really have to write much. Rhyme & Unreason is a comedy x hip hop showcase with a challenging format twist: the lyricists will tasked with a freestyle "interpretation" of a short set from the comedian on right before them.
Props to Omega Jade for bringing something new to BTV. 8 pm. $3 donation.